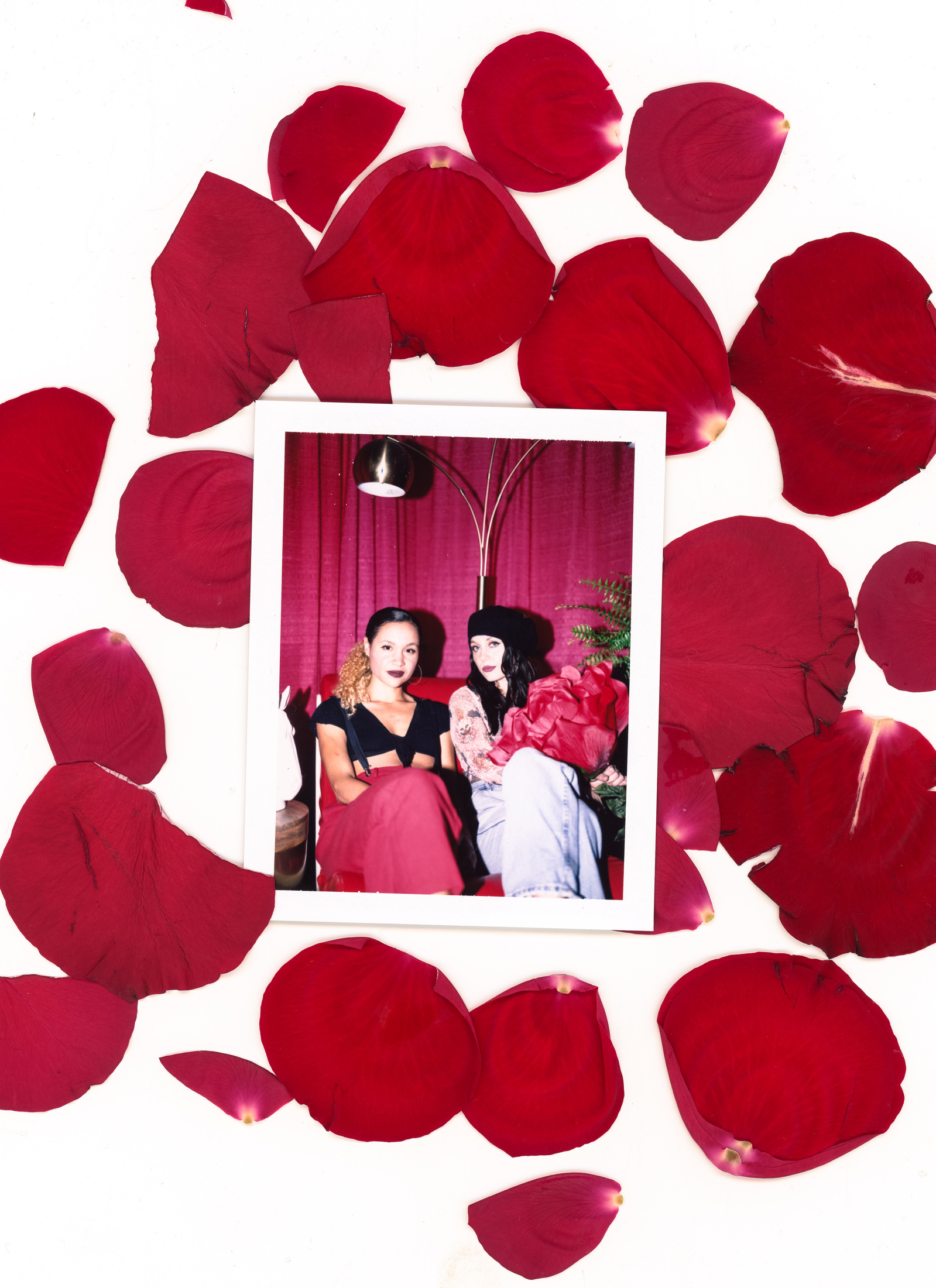 I owe my life to women.
It was women who raised me when my dad passed away: aunts, cousins, my best friends, their moms and my own mother.
I was raised by women who were raised by women. Women who survived immigration, poverty, mental illness, alcoholic husbands and tragic losses. I've been hearing their stories since I was a little girl and eventually I'll share them with my daughters who will tell their daughters about their ancestors who prevailed and conquered. I am proud of my lineage but I even more proud of all the women around me who demonstrate grace and strength every single day. To say their light and their accomplishments give me the energy and fuel to do what I do now is an understatement
So much of what I do is based off this presence which is why it was a true honor to snap a few polaroids and some 35mm pics of Safeword, a women's networking event in an adorable AirBnb/cafe/event space/house/bar/brunch spot known as Invisible City in Denver, CO.
To be honest, I'm terrible at mingling with strangers even if I am bubbly and talkative but this was an incredibly safe space and I felt an extreme amount of love and support all around that made me feel I could be my true self. Not only that but it encouraged me to support the amazing women operated businesses and artists who are making some moves you can't ignore.
This week I ordered the bodysuit that I was eyeing up at the Safeword event from Wolfsbane Intimates, I asked fellow lady badass and friend, Henna Luna, to do some henna for an upcoming project with another badass lady friend, Rediet, and I finally ordered the faux fur earrings I've been dying over from Uzumaki, another badass lady creative. Life is so good and women are f*cking magical beings and I am so proud to be apart of this community. Keep supporting your girls and lets keep being kind to one another okay?
Eternally grateful for Shayla and Bryn for putting on such a life altering experience, one that I will use to navigate all my future creative projects and every other moment of my existence <3
Happy International Women's Day.
SK