Under the neon lights…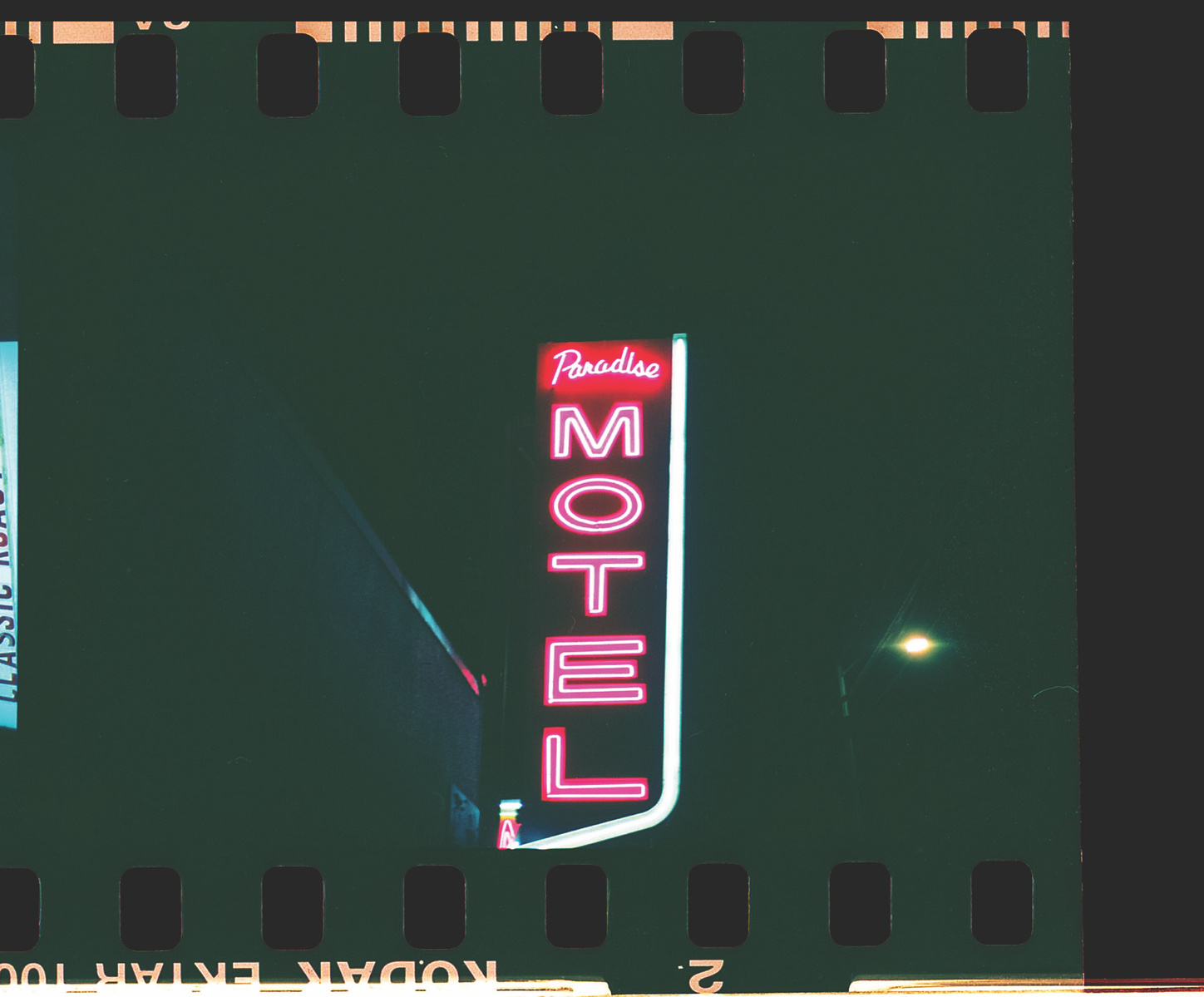 I went to L.A last September for a trip I remember feeling a lot of confusion over. It was my first time renting a car as I had just turned 25 in July but it was almost like the more freedom I had or allowed myself to have, the more lonely I felt. Plans fell through, I became ditched and I spent a lot of time driving around in my rental car, that rental that I was so proud of, crying.

Nothing made sense to me. I was here earlier that year in March and Los Angeles didn't feel this way. Nothing had changed but so much was changing. I had marked this location during that trip and was now standing under the neon lights once again. The last time I was here, I was able to drive up to the sign no problem and take a picture. This time, I wasn't able to get into the parking lot, made an atrocious u-turn into a parking spot and was then yelled at by management. It felt darker this time like no matter what I did, I could never make myself fit.
I don't think it mattered though. The neon lights weren't different, I was. How I was seeing the world was different then. I've been back to L.A since and have felt both positive and negative emotions. I now look back on some of the photos from 2018 and smile. I look at this zine now and smile because I know the next time that I stand under these neon lights, I will feel different than both times I had stood before them and I know I won't feel so sad about it next time.
I'll be changing my website up soon. Maybe not the design but as 2018 comes to a close, I will slowly be removing work and replacing it with some new projects and writing and all that jazz. Not because I'm not proud but because I need to make room for new tings, something we all need to do. 2019 is coming, the welcoming of a new year, and this time feels different.