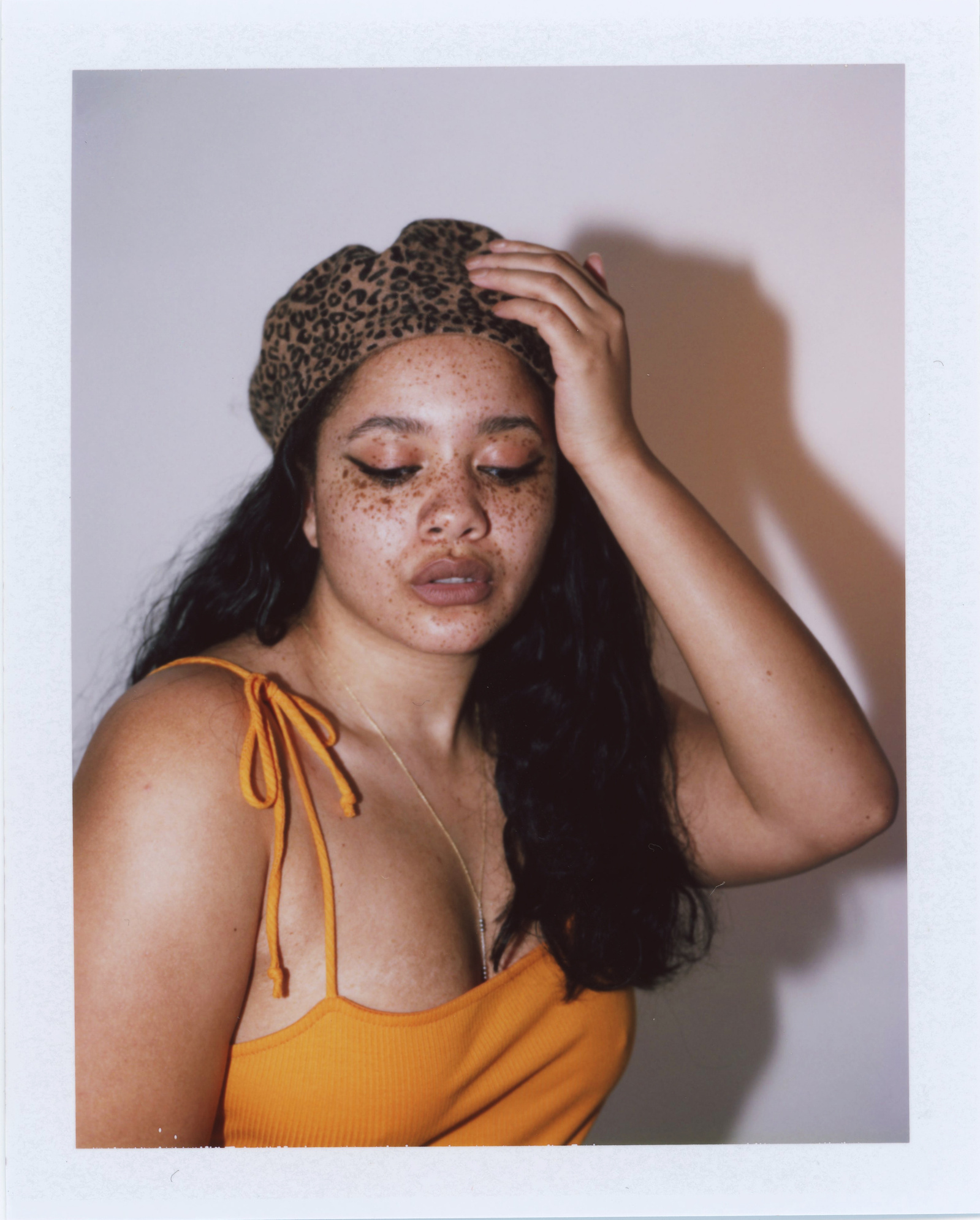 This is a visual update but then I started becoming overwhelmed with emotions and had to write words to express all that I'm feeling.

Melody is currently in town visiting New York and the first image in this blog post is a test from some polaroids we took at that studio. The next set of photos is from my first trip back to Colorado after my move a few months ago in August. We drove past a bar name Sam's right after I saw her big girl apartment for the first time and were on our way to wings at Welton St. Cafe aka our h2h spot, Mel (always knowing what I need like that time after a long shoot day when she demanded I go into the gas station to get a coke) made an abrupt right hand turn into the vacant parking lot so I could take a photo of it. Trust me, you want friends like Mel. Our NY shoot was our first time shooting this year and what I love so dearly about shooting with friends is the way the shoot always turns into a hang out. In between conversations, you hear the loud click of a shutter and the topics of our talks transition naturally as we get more and more comfortable with ourselves and the camera.
The next set of photos are from street photography by my work. I'm currently putting together a few series to express how it feels to finally be in this magical city and one is focused on my commute through out Penn Station/ Harold Square/ Time Sq. Besides my shoot with Mel, I've had a couple other amazing shoots with NY based souls and it's been beautiful to have my job consist of taking photos daily. It's such a change from creating invoices. I feel myself being pulled in a million directions and I'm thankful for feeling that.
The scan of the flower wrapping paper is from flowers Manee got me from a bodega. I love the graphics of plastic bags and wrapping in the city. I wanted to use it for my shop in some way. Next to it is the cover of a camera guide I made. Sarah, aka Art Babe, is creating the new logo for my brand JVMP. As I patiently wait for the final vectors, she purchased a camera from my Depop shop to replace her beat up Olympus. Beat up in the best way because a beat up camera means adventure and experience. I can't wait to see what she does. There is something about finding cameras for others that has always given me life. I know how much I wished someone was helping me along the way when I first dove into this medium, learning the complexity of film. I can see how people shy away from it. I've always made film guides for my friends and it's exciting to see a demand of people who want to shoot. Each camera is tested and comes with a custom film & personalized camera guide. I don't know where this is going but I'm having fun and that's all that matters.
Lastly, a film selfie and some mobile uploads that spoke to me in this moment.
Again, a visual diary turned into a collage and journal post.
Happy Friday Friends <3