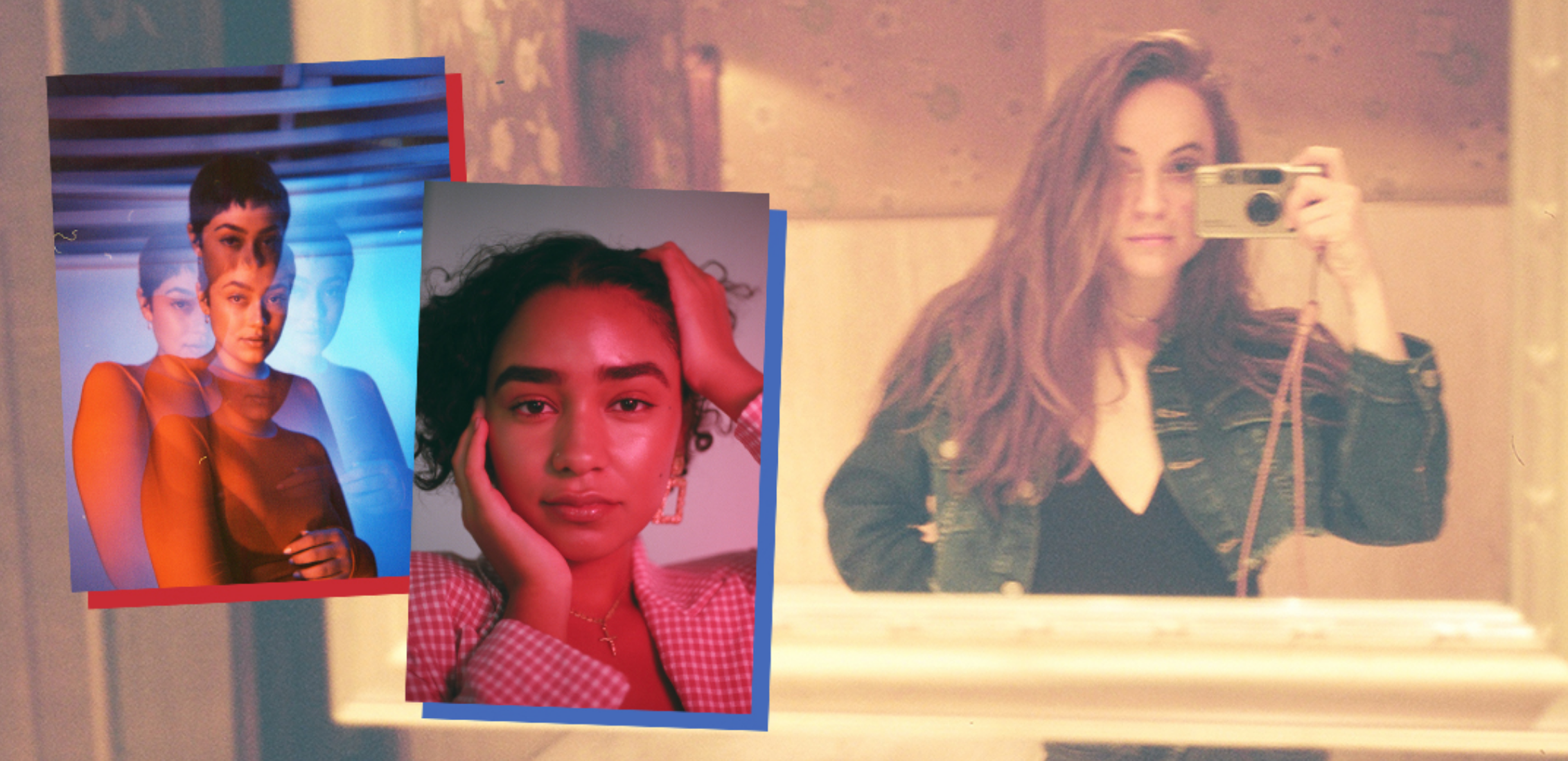 Source: https://eatbychloe.com/2019/10/keeping-up-with-samantha-keller/

Published October 10th, 2019.
KEEPING

UP

WITH

SAMANTHA

KELLER

Q+A W/

ONE

OF

OUR

FAVE

PHOTOGS

Meet Samantha Keller, a photographer with a thing for film. Since the dawn of the digital age, it's out with the old and in with the new. Odds are, even your grandpa has swapped his trusty flip phone for an iPhone. So why would a photographer still be using film as her primary medium? Like by CHLOE., Sam is interested in making the unorthodox, mainstream. Her work is raw and real, and each photograph is just bursting with color, much like herself. So in the name of nostalgia, Sam and her 35mm film camera are keeping film alive. Though film is her preferred medium, Sam also dabbles in digital (she can do it all ya'll.) We have had the pleasure of working with Sam on several by CHLOE. projects, and a look into the magic that happens with her behind the lens.

Cool, talented, and our hopeful future BFF, we are totally obsessed with Sam Keller. Not in a creepy way or anything, we just want to hang out with her 24/7 and have her follow us around snapping pics that we can throw up on the gram. Sue us; we love an Instagramable moment! With the digitalization of just about everything, snapping pics and posting them to Instagram couldn't be easier. But maybe it's too easy. For Sam, the instant gratification of snapping and sharing in a matter of seconds isn't the goal. Digital may be fast, but with film she can preserve the past. Sam is not keen to rush the process because she knows good things take time.

by CHLOE.: Hi Samantha! Thanks for chatting with us. Please introduce yourself:

Samantha Keller: Hii!! Thanks for having me <3 I'm Sam (or Sammy or Samantha depending on who you ask). I'm a Pennsylvania baby who loves being out west, I'm a film & Super 8 gal and as of this year, a New York City resident.

bC: Tell us a little bit about your background…How did you get started with photography and have you always been interested in art?

SK: My mama! Growing up, my brothers & I always had a camera in our face and my mom had a way of capturing all the best moments. When I got to high school, I was really drawn to that film aesthetic from old 70's flicks and she handed me her camera that was a wedding gift to her and my dad in the 70's, a Nikon EM. I don't think she realized at the time how obsessed I'd be with photography. She's my number one fan now but she won't take any credit for the monster she's created.

bC: We absolutely love your aesthetic. What inspires you? What kind of world do you aspire to create for viewers?

SK: Why thank you!!! I'm inspired by people and Americana. I find being human is so complex and confusing but we have these outlets and mediums where we can express our emotions and try to make sense of it all. I want viewers to be immersed in a world that feels like their daydreams: colorful, inclusive, warm and safe.

bC: Your love for film photography is no secret. What do you gain from shooting on film that digital can't offer?

SK: I'm a bit loud about it but that's because I fell in love with film right when the main suppliers of film started declaring bankruptcy and the film community was freaking out. I went to buy Polaroid film from a mom & pop shop in my hometown and the dude laughed in my face and asked if anyone told me the news that film is dead. I went home and cried while simultaneously Googling what I could do about it. I quickly found a ton of people fighting to keep it alive and I am proud to say that film is NOT dead because of the folks that invested in it when others were going digital or not caring at all. Film is nostalgic and timeless. I feel it connects generations and I find so much power in using techniques that people have been using for centuries now. Someone was telling me recently that film looks the way it looks because it has chemicals and crystals that make up the image vs. digital which is made up of pixels. Like, that even sounds prettier. I'll take crystals over pixels any day.

bC: A picture is worth a thousand words. What do you want your photographs to say?

SK: I want people to feel an intense wave of emotions that bring them to a time and place they don't get to visit often and I hope it makes them happy like looking at a photo of a person who is no longer here or a memory from a time that has passed. I think photography's biggest strength is bringing the viewer into the scene and taking them out of reality for a second.

bC: We have been lucky enough to work with you on many by CHLOE. photoshoots! What excites you most about working with by CHLOE.?

SK: Besides the endless amount of Watermelon Mint Lemonade, Chocolate Donuts and Kale Caesars?! I love the energy on set and working with a team of women who love what they do. Photography is still very much a male-dominated industry and it's always so refreshing to see ladies working together to get things done, bouncing ideas off one another and keeping it fun through all the chaos that comes with being on a shoot. I also love how we treat the burgers like models.

bC: What are your goals for the future? What can we expect to see from you next?

SK: My goal has always been taking photos that make people happy, that make us think critically about ourselves and the people we love that leads us to self love and acceptance and that push back against unfair standards. That includes working with amazing souls who are kind and passionate about what they do. You can catch me doing what I've been doing: shooting film!

Rapid Fire…

Personal mantra? Film is the way.

Three items you can't live without? AH SUCH A TOUGH Q but my journal, a camera and my kryptonite, Coca Cola.

Sparkling or still? Sparkling if I'm feeling fancy, still if I'm thirsty.

Spirit animal? Most people have said it's a fox because of my red hair but I was recently told I'm more like a spider… which scares me haha.

Favorite season? SUMMER but I'm selfish and July is my birthday month.

Go-to Karaoke Song? Anything Drake. Always Drake.

Dream dinner guest? Wes Anderson or Rihanna.

Early bird or night owl? Night owl 100%.

Favorite place on earth? My bed.