It's not everyday you get to shoot with a passport camera from the 70's.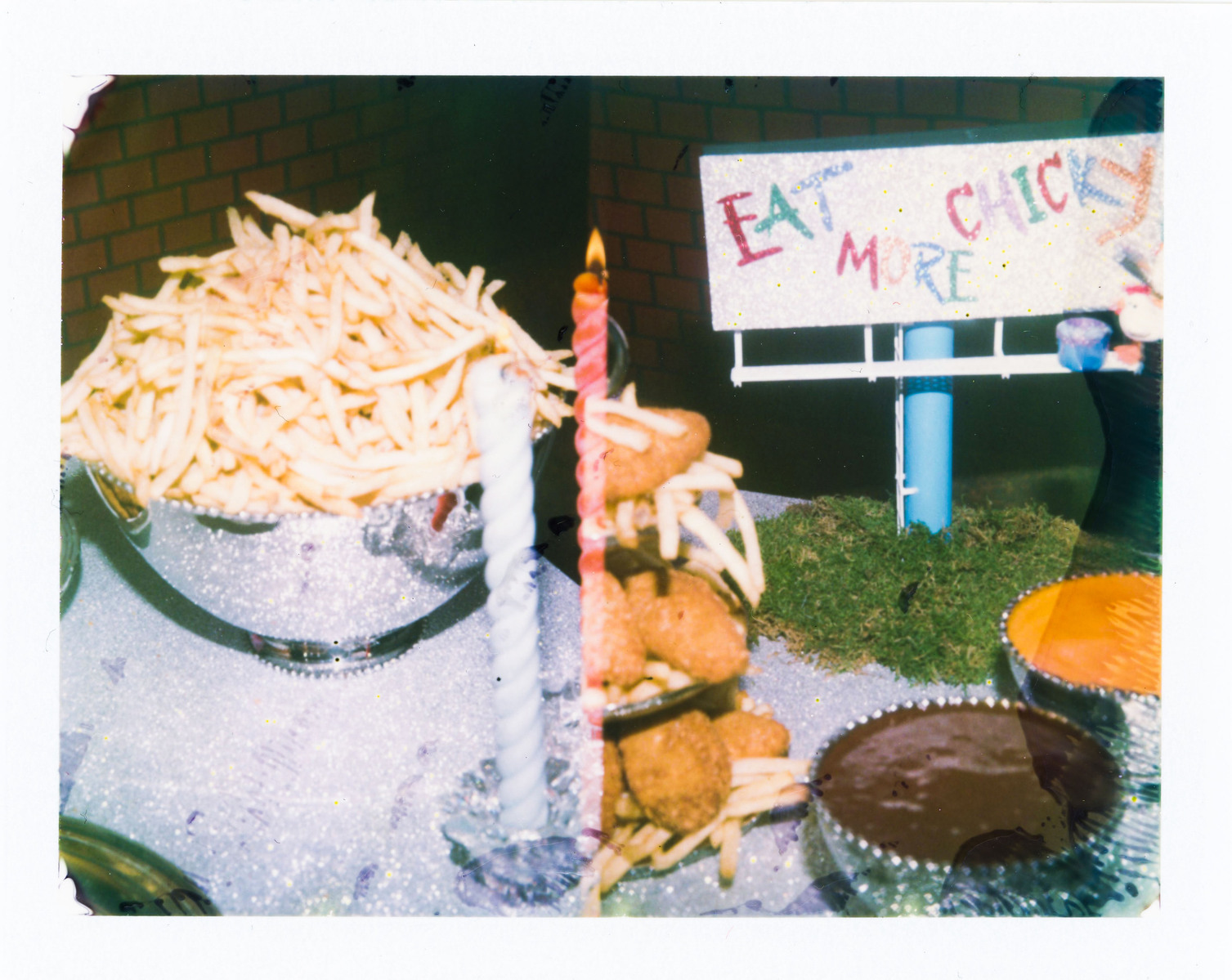 This was such a fun day. During shoots, you kind of a black out for a second. You get lost in a way I can only describe as tunnel vision. You get this narrow focus and all you can do is be present in this world you've created. Under studio lights and backdrops, you seal yourself off in this utopia of colors and lights and scenes you've dreamed up or others have described to you.
This world was brought to you by the folks at byCHLOE. I've come to grow a lot with this brand. We worked on their menu together for the first time in June and we've kept on going with each project getting a bit more wild in the best way possible. From new menu releases to grand openings to thanksgiving tabletops and desserts lined up in perfect grids.

When they asked if I'd be down to help with a shoot for their new vegan "chicken", I knew they were cooking up something but never in my dreams thought it would be this.
I've been following West Dakota since beginning my move to New York. It was like the stars aligned when I heard they would be starring in the campaign. Then the questions began to spin in my head. How are we going to bring this to life?

You start to doubt yourself the days leading up to a big shoot. You spend all this time prepping, organizing, making lists, reviewing creative briefs and then you get to there and you still don't feel ready and without any announcement, it all begins and is over in the blink of an eye.

I have a new appreciation for digital. While I patiently awaited film, the digital gave me a look into what we created. The polaroids helped with that too. It's exciting when the people around you embrace film too. The joy of showing pack film is unmatched. Film gets a rep for not being high in resolution but seeing film, especially Fuji FP100C, a discontinued film that many didn't see value in, on a wheat posting along with West Dakota, 2019 Drag Queen of the Year, was unlike anything I have ever experienced.

Spreading this kind of love & care is exactly why I take photos.

So eat more chicky and give more love.
West Dakota for byCHLOE's Eat More Chicky campaign.
Concept: Sam Wasser & byCHLOE
Muse: West Dakota
Set design/photo backdrops: Aleia
Nails: Mei
Backdrops: Rush Graphics
Photography/Video: Samantha Keller @ rush graphics